Mount Franklin - Lovely Day
'Feel Good'
A TV spot created to give viewers a "feel good" moment within the ad break; an underwater spectacular set to the tune of "Lovely Day".
Feel Good in the rush hour.
A series of bus interior panels that give passengers their own "feel good" moment amid the hustle and bustle of commuting to and from work. A total of 16 unique panels were created that related to where people were sitting. Here's a selection.
​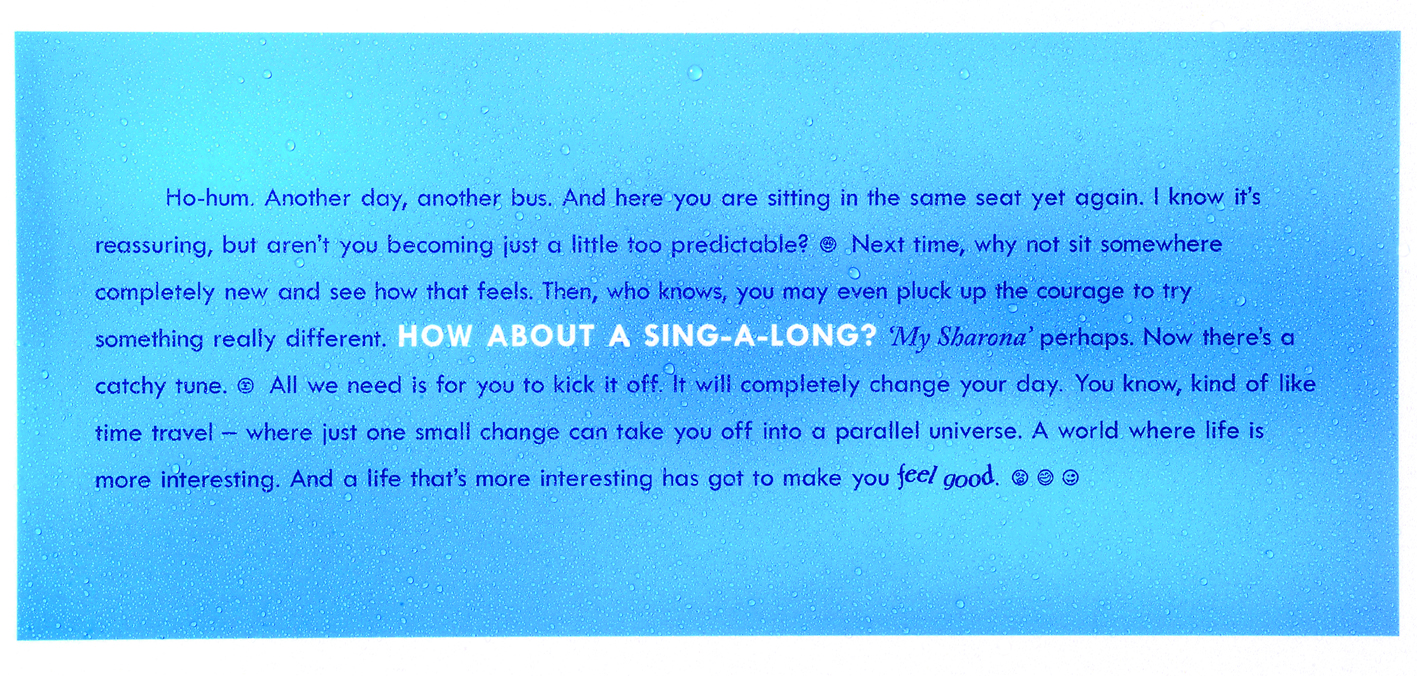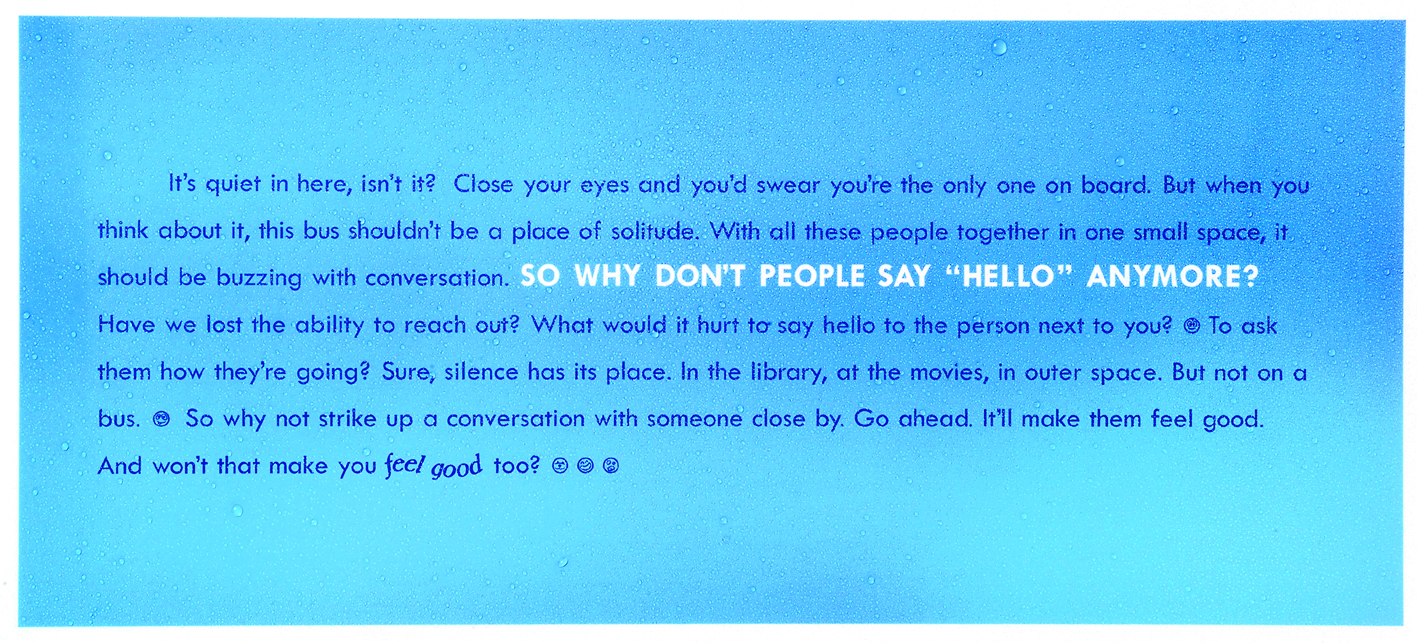 Mount Franklin