DIET COKE
Live A Litte
A campaign that encouraged women to take a little "me time" as they enjoyed our gorgeous packs.
Created during a time when new media really was new media, the livealittle.com.au website went on to win at Cannes, AWARD, as well as receive the gong for Best of Show, Campaign and People's Choice award at the aWWWards.
To view the website in all its web 1.0 glory click here.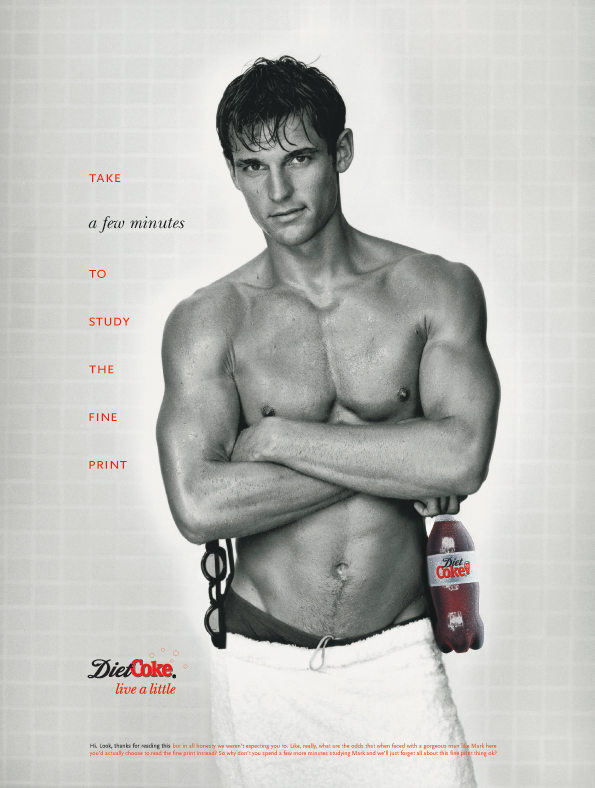 DIET COKE
​Live A Little - Fine Print
​** for those playing at home the actual fine print of the ad reads,
Hi. Look, thanks for reading this but in all honesty we weren't expecting you to. Like, really, what are the odds that when faced with a gorgeous man like Mark here you'd actually choose to read the fine print instead? So why don't you spend a few more minutes studying Mark and we'll just forget all about this fine print think ok?​
DIET COKE
​Live A Little - Big Strong Pack
DIET COKE
​Live A Little - Packshot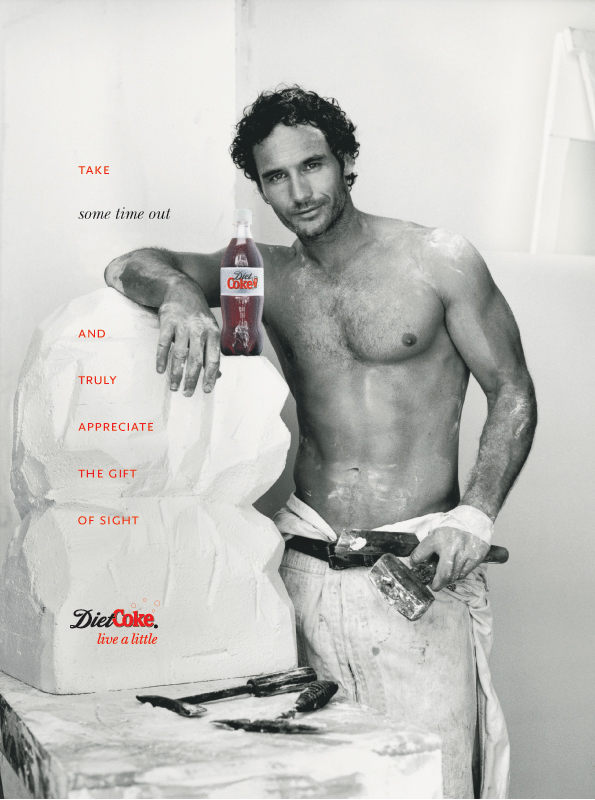 DIET COKE
​Live A Little - The Gift of Sight
DIET COKE
Laundromat
A cheeky little spot from the 'Love What's Inside' campaign.
Diet Coke