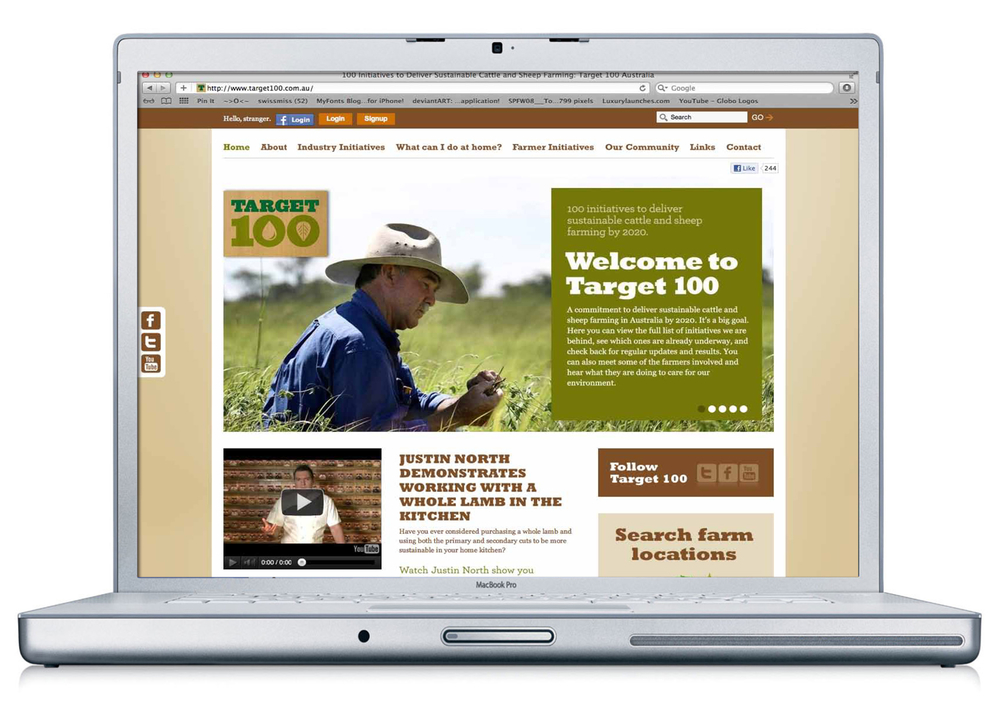 Target 100
Initially approached by the MLA to create a one off ad for World Environment Day, we spoke to them about the works they were doing and the ambition they had to move towards sustainable farming. Rather than develop an ad, we decided to develop a movement. We worked with them to draw up an audacious goal; to deliver sustainable farming practices by 2020.
And called it Target 100.
But far more than just a catchy advertising slogan, Target 100 provided Australian cattle and sheep farmers with a voice and unified them around a shared purpose. It gave them all an opportunity to tell their stories and share their passion for conservation and sustainable practices.
his was a grass roots movement in the true sense of the words.
The initiative was launched via social media activity and engagement, a website that detailed all 100 initiatives, and a series of web films that highlighted the stories of the farmers.
Target 100
Farmer's share their stories on sustainable farming.
Meat & Livestock Australia