Coke Zero Teaser 1/8
The Zero Movement
When tasked with launching Coke Zero in Australia we knew we had to win the hearts and minds of guys who wouldn't be caught dead drinking a "girlie" diet drink. So we focused on building something they could rally behind - a movement that tapped into their stage of life; a time when the world at once seemed awash with possibilities but also came with pressure to settle down, find a nice a girl and get a real job.
Born from the idea that Coke Zero gave you all the good stuff without any bad, 'The Zero Movement' came into being. A movement that celebrates having all of the good things in life without any of the negative.
What began as a lo-fi unbranded campaign utilising blogs, street press, posters and even chalking, the campaign quickly grew in stature to include (now branded) online presence, press and TV components.
The results exceeded everyone's expectations making Coke Zero the most successful new product launch anywhere in the world for Coke, and the most successful new product launch ever in Australia.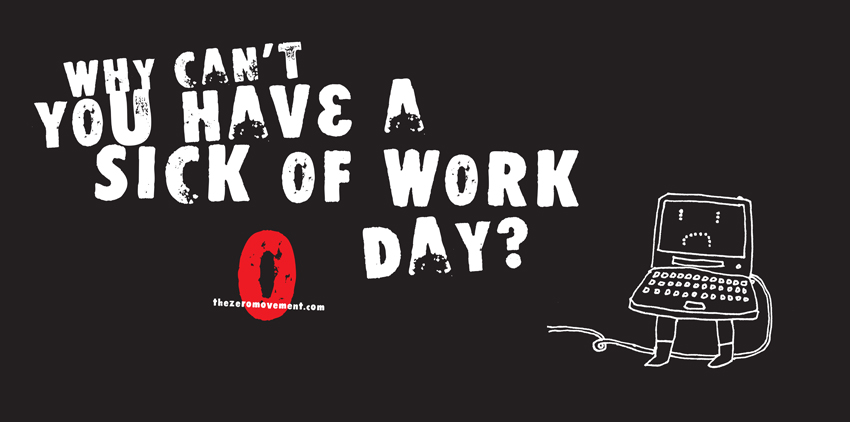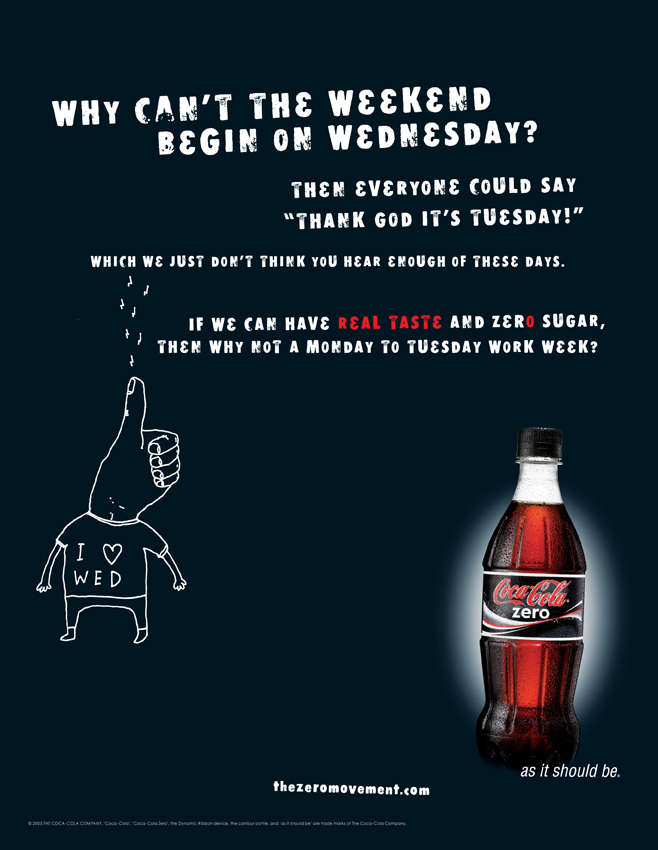 Launch Press Campaign 1/3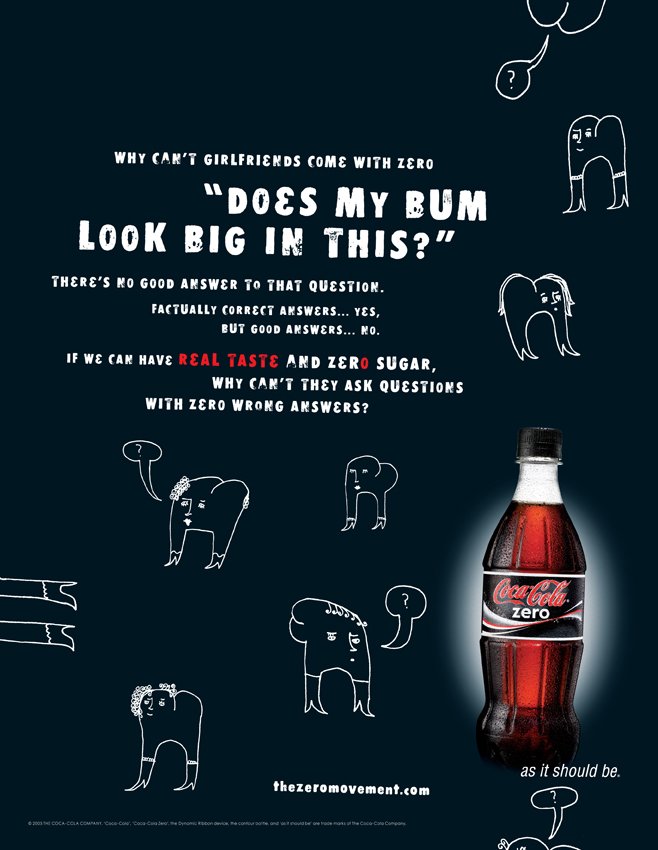 Coke Zero - Sick of the cubicle day
The 'Sick of the Cubicle Day' commercial that kicked off the official launch of Coke Zero.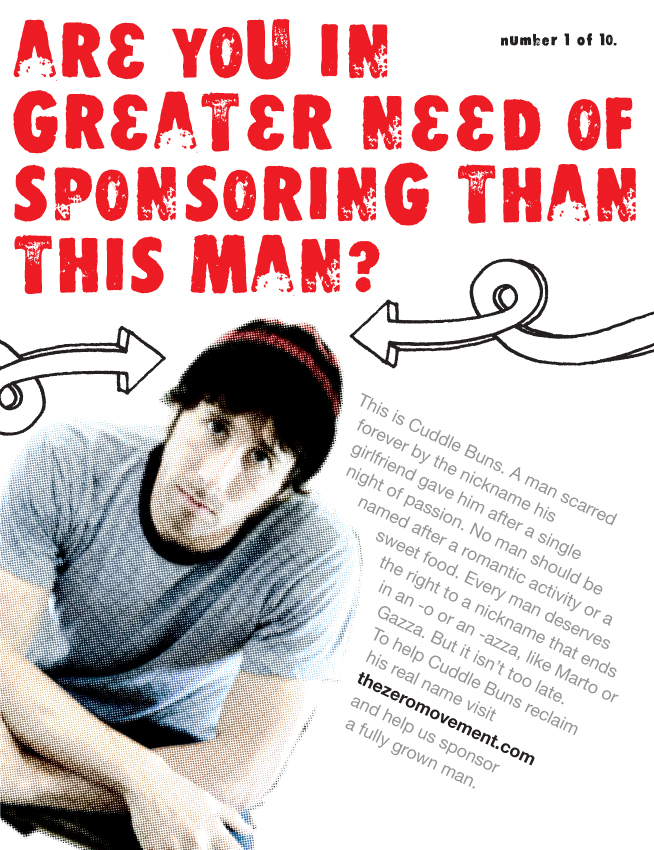 Sponsor A Fully Grown Man
Working to save men forced to live a life filled with restrictions - a life of missed football games, shoe sales and renovations. The campaign kicked off in print and extended online and through a serious of collectible cards, a selection are featured here.
A Very Coke Zero Christmas
Coke Zero